The Number One Mirror Photo Booth In Hoboken, NJ
Wondering where you can get the latest photo booth for rent in Hoboken, NJ? Well, you have stumbled at the perfect spot. Party Pics NJ is a proud provider of modern photo booths. Our mirror me photo booth is one of the most popular too!
When planning for a special event, it is always a great idea to add activities people will want to try. And what is better than a photo booth where people can take pictures in remembrance of the event?
Rental photo booths like "Mirror Me Photo Booth" are a genius addition to the celebration. No matter what event you are organizing – a wedding, birthday, or corporate event – this is a fun activity for all. Plus, this is a modern kind of photo booth that is easy to decorate!
Party Pics NJ wants to ensure all our clients get the newest and best when it comes to photo booths. We have partnered with local specialists and photo booth props and decoration suppliers. When you rent a photo booth from Party Pics NJ, you can expect the highest quality of photo booth services.
We are customer-focused. We will make sure you get the best!
Request more information about our mirror photo booth. Come visit the Party Pics NJ office to see some of our photo booths!
Rent A Mirror Photo Booth For Guaranteed Satisfaction
We can ensure that a mirror photo booth is a fantastic rental. It is a unique and modern way of taking pictures. It offers a sleek, clean appearance, cutting-edge technology, state-of-the-art equipment, and more!
It makes so much sense to rent a photo booth, especially the Mirror Me Photo Booth. Plenty of reasons which include:
Easy, functional touchscreen mirror
Modern, sleek type of photo booth for rent
Great event enhancement
Impressive indoor type of rental photo booth
A fun activity to keep guests of all ages entertained
Remarkable photo booth mirror animation
Outstanding photo booth decorations
A massive selfie photo mirror for taking HD images
Professional photo equipment
Pictures Look Best With Mirror Me Photo Booth
What does a photo booth for rent do? It helps coordinators and celebrants have stress-free event planning. Photo booths make people interact and have more fun! Check out our photo booth packages and photo booth add-ons today. We have terrific packages waiting for you including our mirror photo booth!
Here is what you can expect to get from the Mirror Me Photo Booth:
A red carpet leading to the rental photo booth (add on option)
Customized photo booth templates
Instantly send photo booth pictures straight to phones
Slideshow photo booth images live during the event
Full-size mirror introduction slideshow
Fast dye-sub printer
Studio-grade light and camera equipment
Sign your photos
Huge photo mirror for taking solo or group pictures
Party Pics NJ is always ready to provide more details about our mirror me photo booth services. Get in touch with our photo booth experts today to get instant estimates and information.
A DIY Photo Booth May Not Be Ideal For Your Event
Here is the truth: Improvised photo booths do not always work out. DIY photo booth ideas sometimes create delays and catastrophes. You will also not enjoy the benefits that come along with renting a photo booth.
No access to wonderful photo booth decorations and props
Not going over the allotted photo booth budget
Proper set up of photo booth designs
Amazing range of photo booth add-ons and services
When preparing for a special day, ask yourself if you are willing to do all the work. Are you ready to tackle the hassles and frustrations of doing a DIY? Or would you rather have experienced photo booth businesses handle everything for you?
Renting a photo booth is less stressful compared to doing a DIY. So think about the type of event, estimate attendees, and the duration of the celebration. All of these will affect your decision to rent a photo booth or not. 
The bottom line is that not all DIY photo booth setups are a good idea. Often, DIY photo booths create problems and delays. As a result, emotions get high and change the atmosphere. To avoid trouble, work with a professional photo booth company in Hoboken, NJ.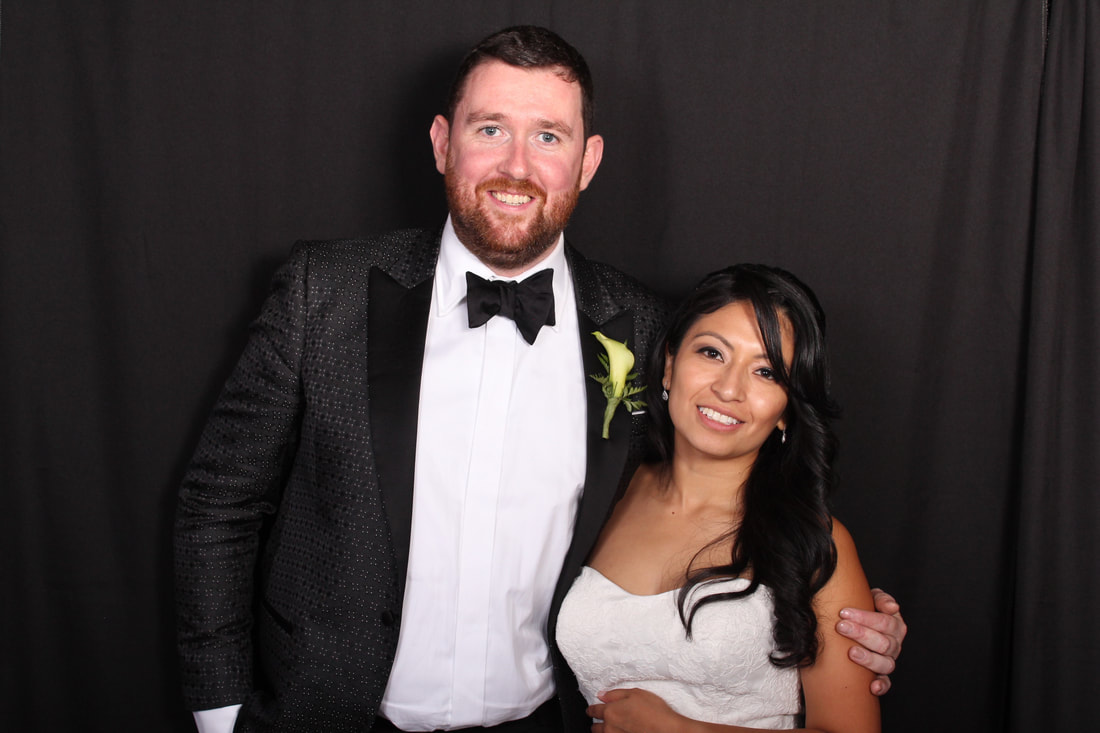 Choose Your Photo Booth Today!
Select your photo booth package from our Reserve Page. Check out our Event Categories and Photo Booth Packages to get more information. Or call us to get an instant photo booth estimate and package details.
You can also leave your special request or questions using the Order Form. Leave your inquiries and our photo booth experts will get back to you as soon as possible.
Planning a successful photo booth experience can quickly become stressful. We know that you want the best experience for your friends, family, or colleagues. Party Pics NJ is here to make the photo booth rental process hassle-free.